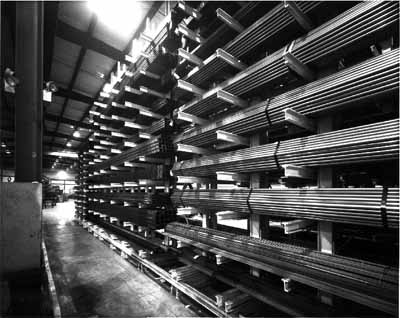 Ultrasteel stocks a large assortment of standard shapes, from hot rolled squares and rounds to bar channels and structural beams. We inventory only mill certified steel and stainless steel.. This allows us to provide you with fast turnaround and competitive prices on standard items.
However, we realize that many of your needs may involve custom sizes and specifications. At Ultrasteel, we welcome any custom project, large or small. Our processing and full-service fabrication capabilities allow us to create exactly what you need, when you need it.
Our capacity to 7-inch thick hot-rolled steel, our use of plasma-cut profiles and cut-outs that eliminate nibbling on lighter material, and our ability to cut stainless steel up to 1/2-inch thick means we can meet your needs for a variety of projects.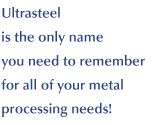 We can develop sizes and profiles for many fabricated shapes, including: segmented or reducing elbow, ST joints, Y joints, rectangle into round, pipe cut at angles, cones, cones with tees, boot tees and various custom transitions.